This is the most affordable and fastest way for you to get your Florida Certified Nursing Assistant License.   Start working as a CNA in a hospital, nursing home, home health aid, or assisted living facility.  After 330+ classes and almost  6000 certified, this program has eveloved into the most streamlined CNA learning portal.    No other program can compare to our 99% pass rate.  

Other local CNA programs are usually 6-28 weeks of classes taking up to 120 hours of class time.  These same programs cost over $1000 dollars and most do not cover the state test fees.  We also do not require uniforms, books,  or any extra lab fees.  Our focus is your success at passing the state exam.  

This test-prep class costs only $299*  

 *Class Price Subject to Change   This class price does not include 

Florida State Test fees or FDLE Background/FBI Screening costs are required by the Florida Board of Nursing.  State testing costs are not controlled by us, but typically the total testing cost is is up to $220.67.   All CNA Candidates must have fingerprints/FBI Screening.  The initial cost of $140 goes to the testing company, Prometric the other $80.67 is paid online to the FBI  after applying for the state test.    Our class assists with all this paperwork.  

Lakeland CNA Bartow CNA Winter Haven CNA Lake Wales CNA Nursing Assistant Polk County CNA Lakeland Certified Nursing Assistant Training Lakeland CNA Test Prep Polk CNA Training CNA Class Lakeland Florida Polk Bartow Winter Haven Certified Nursing Assistant Training Florida Nurse Prep Tampa Bay Florida CNA Testing Lakeland Test Lakeland Lakeland Ledger CNA Jobs Lakeland Jobs Lakeland Cert. Nurse Prep. Medical Prep Lakeland Test Lakeland Med Test Prep Florida CNA Testing Lakeland Test CNA WinterHaven Polk Lakeland CNA Certified Nurse Lakeland Test Lakeland CNA Polk County CNA

>>Lakeland<< 863-937-9316 Sandpiper Plaza 

Just 24 Hours...

ONLY THREE DAYS 

of CLASSES!

Your pathway to success is right here.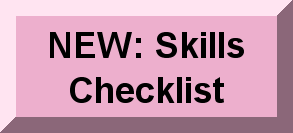 Tim        Kay                   Jack               Tom      Kevin

Our Friendly Staff Ready to Assist You!

NO REVIEW ON THESE MONDAYS:

Jan 18 MLK                                         July 4 Independence Day

Feb 15 President's Day                    August 22 Seniors Day

March 28 Easter                              September 5 Labor Day

April 25 Teacher Appreciation    October 31 Halloween

May 30 Memorial Day                   November 28 Thanksgiving

June 6 D-DAy                                   December 26 Christmas


ANNOUNCEMENT OF JUNE 3rd, 2016

Attention Class Applicants:

Due to a credit card dispute, Central CNA cannot process major credit cards with a Florida Resident billing address.  Due to a software update, this issue may not be resolved until July 7th, 2016.  Payments for new students or any remaining balance may be paid in person with: Check or Money Order.

CASH DISCOUNT:

In addition, we apologize by offering a Cash discount of $280 instead of the normal $299 price, or if you have recently registered, your balance is now $140 Cash instead of the $150 balance.  Cash balance payoffs apply to any student registering for class.   This discount also applies to new students until this matter is resolved.  Please Email or call Kay with questions.